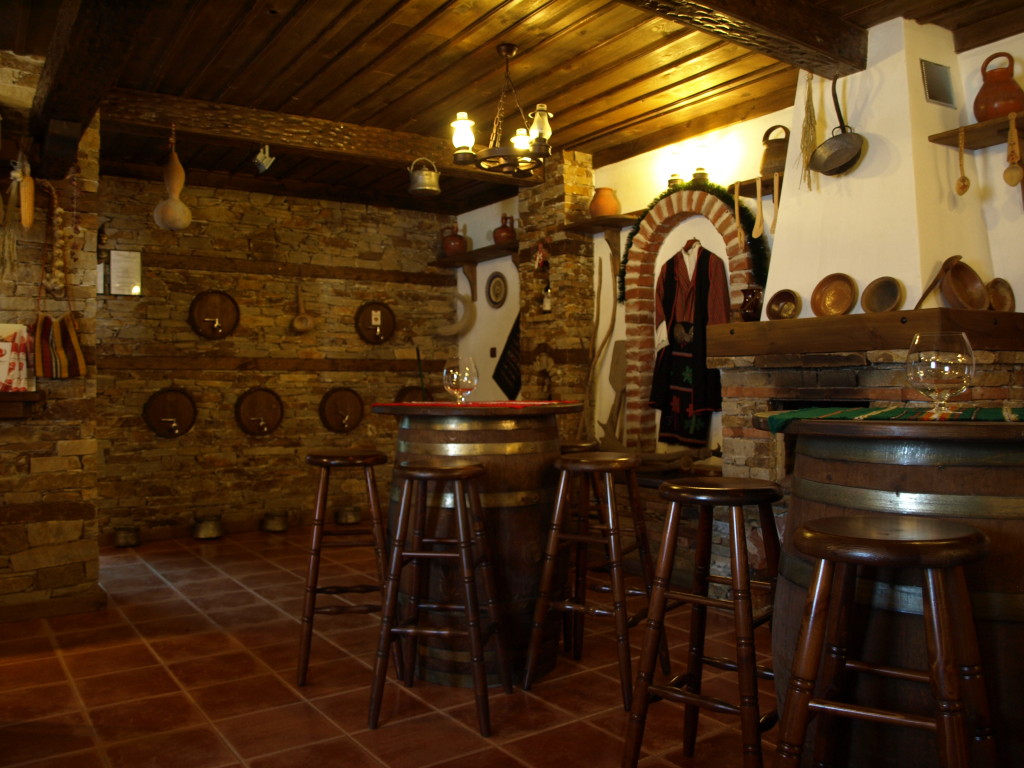 One of our highlights thanks mostly to the enthusiasm, wine passion and knowledge of Risto – the wine maker and wine guide of the cellar! I am talking about an almost brand new winery, located in the skirts of Slavyanka Mountain but already producing high quality wines including also a white autochthonic one – Zlaten Rozhen (really brave approach for a region mostly popular with its reds).
The "one-man-wine show" played by Mr. Kiossev is a must for everyone who prefers wine tours off the beaten path. You won't find his wine on the market shelves and you should definitely ask around to reach the boutique winery in the small village of Ilindentsi. But once you enter the premises (weekend house of the owner, wine cellar, tasting room and guest house) you will become part of the wine world of Mr. Kiossev!
Probably the cherry on the cake of Melnik/Struma Valley region. Plenty of time, money, efforts and passion have been invested in this project and it is hopefully paying off. Actively promoting the whole region, not only their winery, I do have full respect for the managers – Zikatanovi family and the whole team who are turning every visit into a memorable wine experience!
The oak-like state-of-the-art winery is a proud producer of 100% organic wines. We were warmly welcomed by the friendly and hardworking winemakers Maria and Kiril, already a young family. Observing all "organic rules" doesn't disturb the quality of their wines at all. The wine tasting experience led us to the tasting room in the front part of the "oak" where we enjoyed excellent wines accompanied by breathtaking views to the vines and the mountains around…
Simply a must stop for every wine lover. And Rositsa will make the winery tour even more special. Sipping the full bodied intensive wines by Mr. Stoychev (one of the emblematic Bulgarian wine makers) and admiring the snow covered landscape and Kalin Peak (2668 m high) made our day. Besides, Medi Valley is very conveniently located, close to the Struma highway and also the Great Rila Monastery!
Not only did Peter and I escape the freezing temperatures but we also enjoyed 4 sunny, useful and interesting days full of fascinating winery visits in the Struma river valley region. Cheers and thanks to all colleagues for their extreme hospitality! Ah, and one more thing – do not skip the Wine Museum in Melnik if you want to learn more about the traditions and history of this fascinating wine region…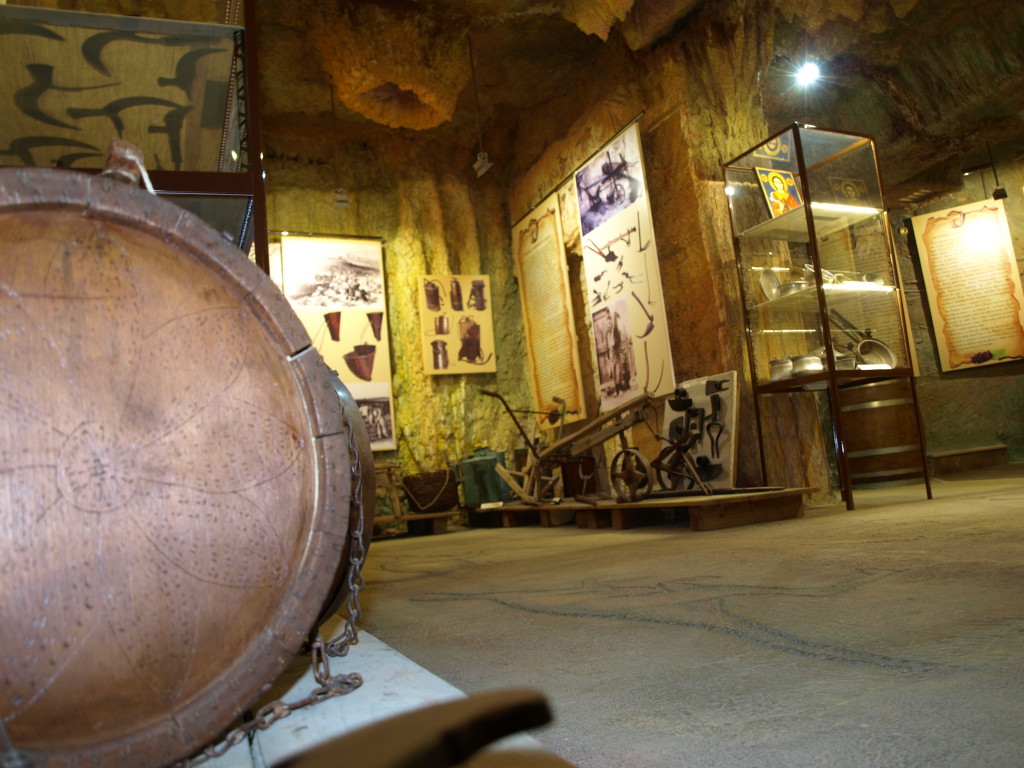 Don't forget to check our special Struma valley wine weekend proposal.