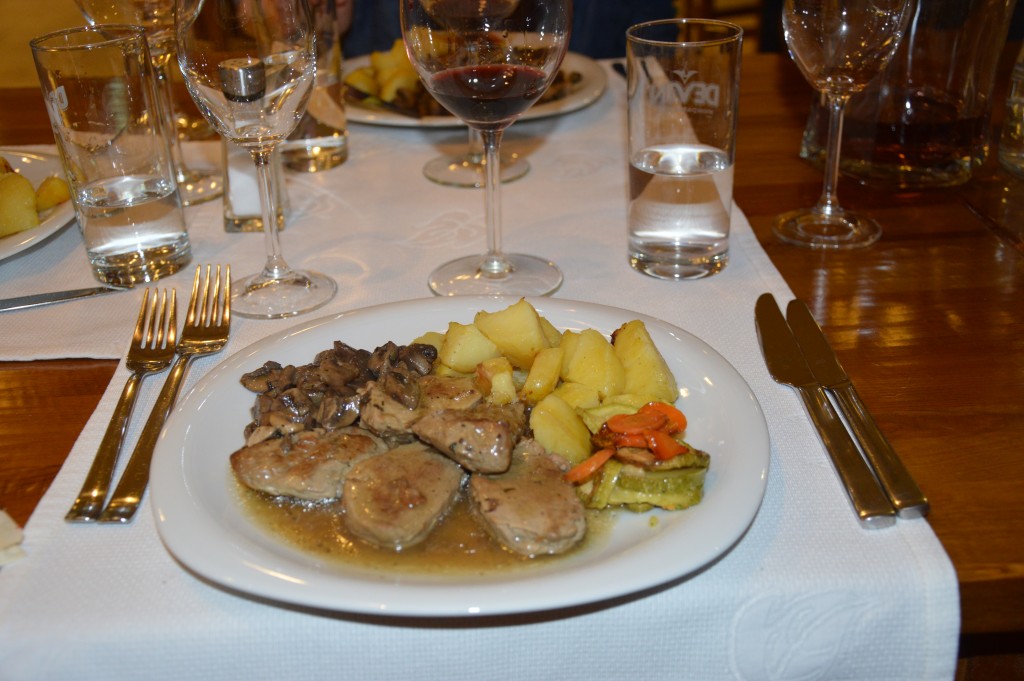 THRACIAN WINE TOUR AND PLOVDIV (Private Tour)

Gourmet
Enlightening journey to the cultural and historical city of Plovdiv;
3-course exquisite lunch in a gourmet restaurant/wine bar;
Wine Tasting  and a tour to the vineyards of Villa Yustina;
Pick up at 9:00h from your hotel, and we start our wine tour, destination: South-East!
Within 1h30 drive on the highway we will reach the second largest city in Bulgaria – Plovdiv, one of the oldest centers of European civilization – a contemporary of Troy and Mycenae. Thracians established the settlement around 1200 B.C. In 342 B.C., Philip of Macedonia conquered Thrace and Evmolpia was renamed Philippopolis in his honor. At present Plovdiv is a major cultural center, with a number of sites from the Roman Antiquity and the Ottoman empire, lots of orthodox churches, museums, galleries, boutique shops, clubs, cafes and restaurants. Plovdiv has been ranked 6th in the "Lonely Planet" list of the hottest destinations in the world to visit in 2015! Our lunch break will be in an outstanding restaurant famous for its exquisite meals or in a cosy wine bar owned by a local family winery where the meals will be specially paired by their destinguished own wines!
After lunch we are going to visit Winery Villa Yustina which is located at the edge of the Rodopi Mountains, in the small village of Ustina. This is a distinguished and fast-growing winery, that cultivates vines since 2008. Villa Yustina became popular with its red masterpiece "Monogram" Mavrud & Rubin, an elegant cuvee of these two indigenous vines. The energy and enthusiasm of the people working at Villa Yustina provide haunting and memorable experience.
Our hosts will present the technological stages of winemaking and together we will walk through the park-vineyard with stunning views of the Rodopi Mts. Guests are more than welcome to participate during the harvest; another unique opportunity is the celebration of Trifon Zarezan (14th of Feb.) – the modern translation of a tradition as old as the legend about Dionysus…
We expect to bring you back at your hotel by 18:30h.
See you!
Period:  Any time of the year, any day of the week
Route highlights:  Sofia – Plovdiv – Ustina Village – Winery Villa Yustina – Sofia
Transport:  transfers by private car
Minimal number of the guests: No
Guide: Private English speaking tour guide and wine expert
Price:  EUR 149,- * (incl. lunch and wine tasting)
Please send your request here!
Ask us for a customized trip according to your wishes. We are flexible and would be happy to organise a tailor-made wine trip, just for you!
* Price is per person and is valid for a group of 4 people.
** There is an option to visit another exciting winery in the Thracian Lowland – the wine region has been ranked on second place among the "10 Best Wine Destinations of 2017" by Wine Enthusiast Magazine!
*** The tour is organized in partnership with Odysseia-in – licensed travel company.